BEST ESPRESSO - Coffee capsule production
Quality coffee since 2010
---
Production of coffee capsules and marketing of compatible capsules
Best Espresso S.p.A. was established in 2010 by a group of high level experts in the production and distribution of compatible capsules for major systems such as Lavazza A Modo Mio, Nespesso, Nescafè Dolce Gusto, Caffitaly e System Uno.
By generating new ideas, patents and trade marks, by developing high quality products and by striving for perfect compatibility with all major systems, Best Espresso S.p.A. has quickly become an important player both in the domestic and international market.
Best Espresso S.p.A. has already signed business agreements with partners in Italy, Portugal, Switzerland, Germany, Austria, United Kingdom, Poland, The Netherlands, Spain, France, Belgium, Australia and the United States.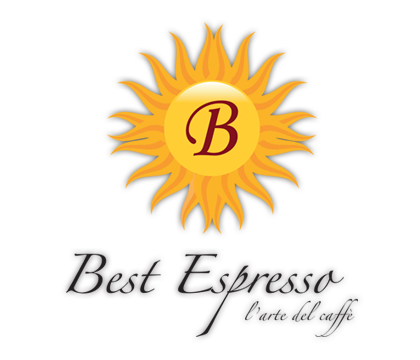 We currently have 25 employees. Our production rate is 2100 capsules per minute and it is continuously growing, thanks to an ever expanding range of patented systems and flexible marketing strategies.
Best Espresso cooperates with some of the best engineering firms for the Research and Development of increasingly reliable raw materials. By using FDA certified plastics and colors we are able to sell our products all over the world, while the Bios certification of all the varieties of our coffee and barley enables us to continuously expand our product range, even for the most demanding and careful among our customers.
Despite being an internationally driven firm we strongly value our roots and culture: we can proudly say that all our machinery, capsule and packaging providers are 100% Italian companies.

Quality at a fair price and customer satisfaction are our main objectives.
We do our best to offer our clients a broad range of alternatives which comply with the highest quality standards. Only high quality raw materials are used at every stage of our production processes: our Rondo Nudo barley is farmed in Italy, while our coffee beans are directly imported from Brasil, Ethiopia, Jamaica and Angola.
All varieties of our coffee are roasted and processed at our company sites.
In 2016, in order to expand its internal supply chain, Best Espresso S.p.A. acquired Torrefazione Marzotto S.r.l., a prestigious firm which owns brand names such as Bondi, Portorico, L'Arte del caffè, Udinese caffè and Marzotto.
Over the years Marzotto S.r.l has achieved excellent standards both in terms of product quality and production capacity: quality control is performed on crops directly at the countries of origin and our coffee blends are carefully studied and selected by highly trained experts.
In 2016 we were ranked number 1 coffee capsule manufacturer by The Nielsen Company (Dist. Moderna – DMA IT 2)